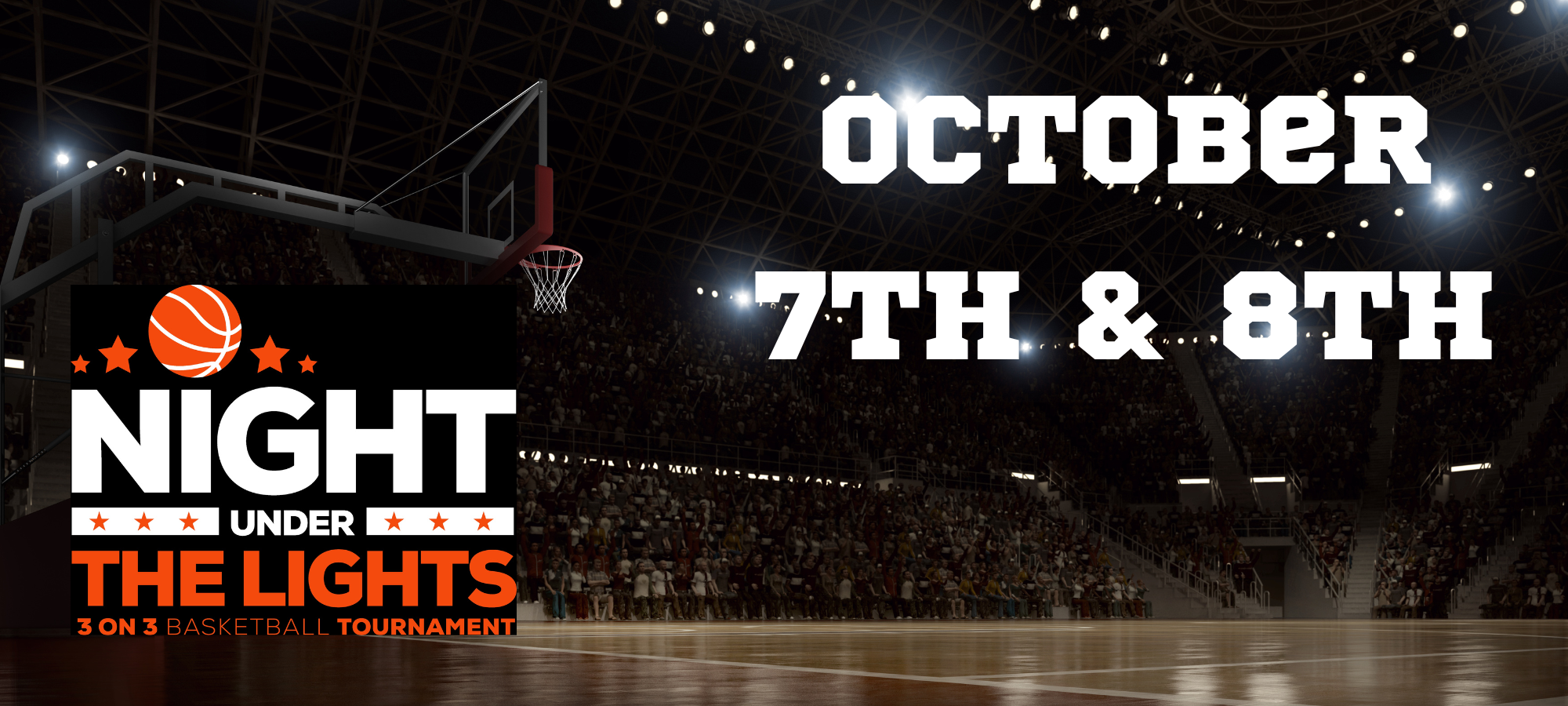 Night Under The Lights 3-on-3 tournament has proven that Ball Is Life at all hours of the day. The 2022 tournament will take place inside the Alterowitz gymnasium on the MSUB campus (1500 University Drive, Billings, MT 59101) October 7-8, 2022.
Rosters may have up to FIVE participants. This is a three-game guaranteed, double elimination tournament. Teams can register into divisions for school aged kids by gender (ex. 1st/2nd grade boys, 3rd/4th grade girls, etc.) and the adults can play in Women, Men, or Coed divisions. Grades should correspond to the grade entered in Fall 2022.
Games will start between 6-7pm on Friday October 7th and conclude between 10pm-11pm. We will pick up play on Saturday October 8th around 10am to determine our final winners. Regardless of how your team performs Friday night, you are guaranteed at least one game on Saturday.
We look forward to seeing you at this year's #NightUnderTheLights!
Teams may register in the following divisions:
1st & 2nd Grade Girls
1st & 2nd Grade Boys
3rd & 4th Grade Girls
3rd & 4th Grade Boys
5th & 6th Grade Girls
5th & 6th Grade Boys
7th & 8th Grade Girls
7th & 8th Grade Boys
9th & 10th Grade Girls
9th & 10th Grade Boys
11th & 12th Grade Girls
11th & 12th Grade Boys
Adult Coed
Adult Women
Adult Men
Grade levels should correspond to the oldest member of the team's grade for Fall 2022. Please note that all divisions are subject to being cancelled or combined with another division, based on the discretion of the tournament organizers. We cannot control how many teams in each division sign up but will do our best to accommodate as many as possible.
The cost to participate is $119 per team.
REFEREES! We are in need of referees for our tournament. If you are willing and able to help, please contact us at [email protected] and indicate your availability on October 7-8. Please also indicate your experience and ages division(s) you would be willing to work with. Referees will be paid on a per game basis, and additionally provided refreshments and concessions that commensurate your time commitment.
SPONSORS! Night Under The Lights is not possible without the help of our sponsors. If you are interested in having your business' brand in front of our audience, please email [email protected] Your logo will also appear on this page and on www.bigskyballin.com.
There is a link at www.bigskyballin.com/nightunderthelights to the complete rules and regulations of the tournament. The organizers reserve the right change and amend these rules at any time, and their interpretation as at their sole discretion.
We look forward to seeing you at this year's Night Under the Lights!