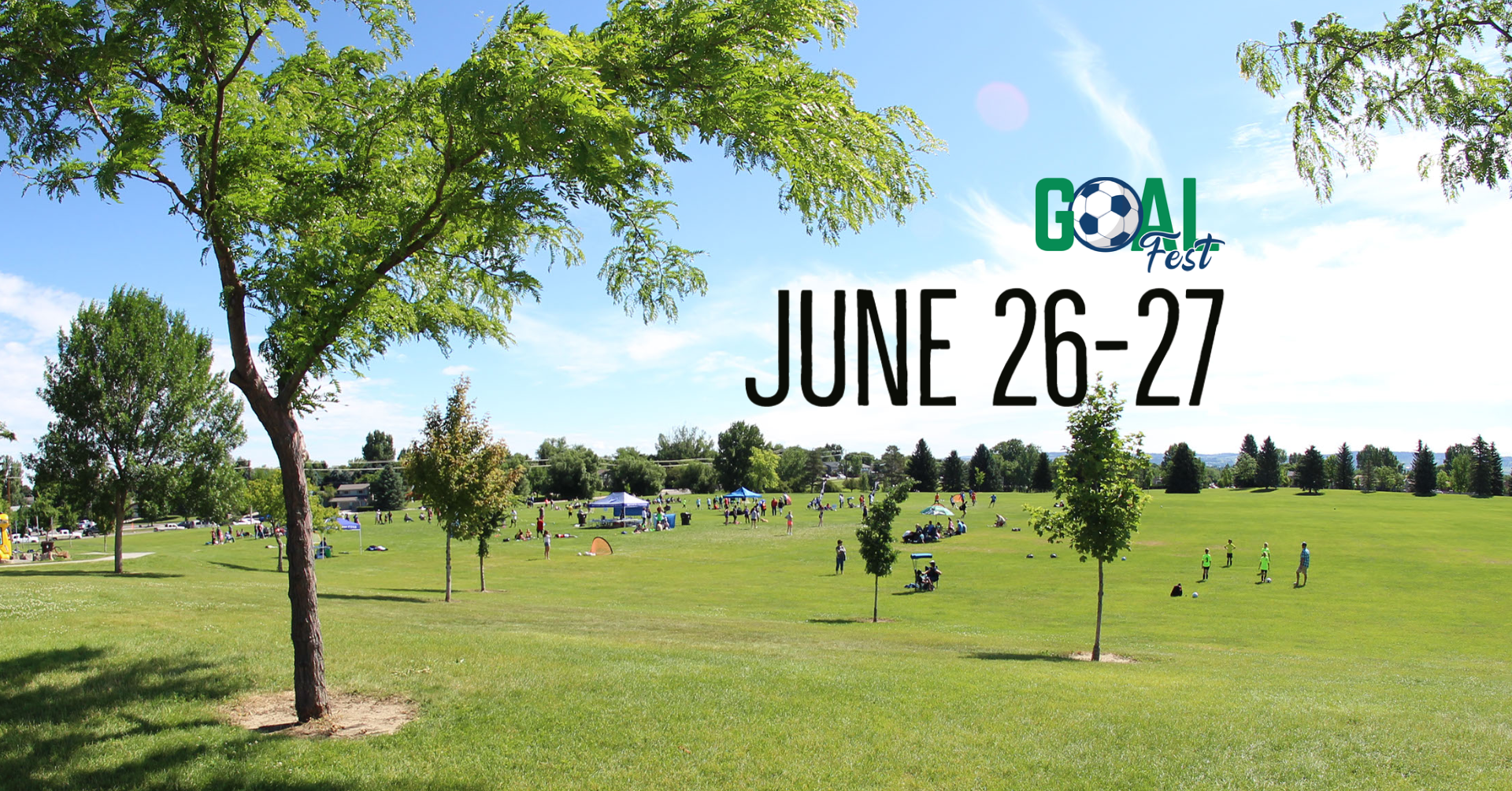 GoalFest 3v3 Soccer Tournament 2021
GoalFest is a 3v3 soccer tournament with divisions from 8U to Adult. The whole family can compete for the title! 3v3 format soccer is fast paced, lots of fun, and of course, lots of goals! All ages will enjoy this format of play. We will be holding small sided games, activities, and concessions will be available at the tournament. Prepare for a weekend of soccer bliss!
The cost is $125 per team. Visit our tickets website for more information. Rosters may have up to 6 players, and may be edited/submitted up until the morning of the tournament. Each team is guaranteed three games.
Available divisions are Boys 2003-2013 by year, Girls 2003-2013 by year, Adult Coed – Recreational, Adult Coed – Competitive, Adult Men, and Adult Women.
Individuals qualify for divisions based on age and gender. Divisions follow the birth year registration mandate as promulgated by the US Soccer Federation. Age group eligibility is determined using the 2020-21 age matrix (see goalfest.us/regulations). Compare your players birth year to the division.
Never played 3v3 soccer before? Here's major rule differences:
Only 3 players per team play at a time, with no goalkeepers
Substitutions on the fly
The goals are 6 foot x 3.5 foot
The fields are 30 yards by 20 yards, with a 6 foot by 6 foot penalty area where contact with the ball is restricted
No offsides rule
Out-of-bounds are restarted with a kick-in instead of throw-in
Find the full rules & regulations at www.goalfest.us/regulations
The tournament is scheduled for group play on Saturday, June 26. Groups will consist of between 3 and 5 teams in the same division. Points will be awarded in group play (see www.goalfest.us/regulations), with seeding for Sunday single elimination brackets based on points awarded. Therefore each team is guaranteed three games.
GoalFest is a collaboration between Lady Falcon Soccer and Big Sky Ballin'. Net proceeds benefit the Lady Falcon Soccer team. To learn more about the team, visit www.ladyfalconsoccer.com. Does your organization want to host a sports tournament? Work with the experts at Big Sky Ballin'.