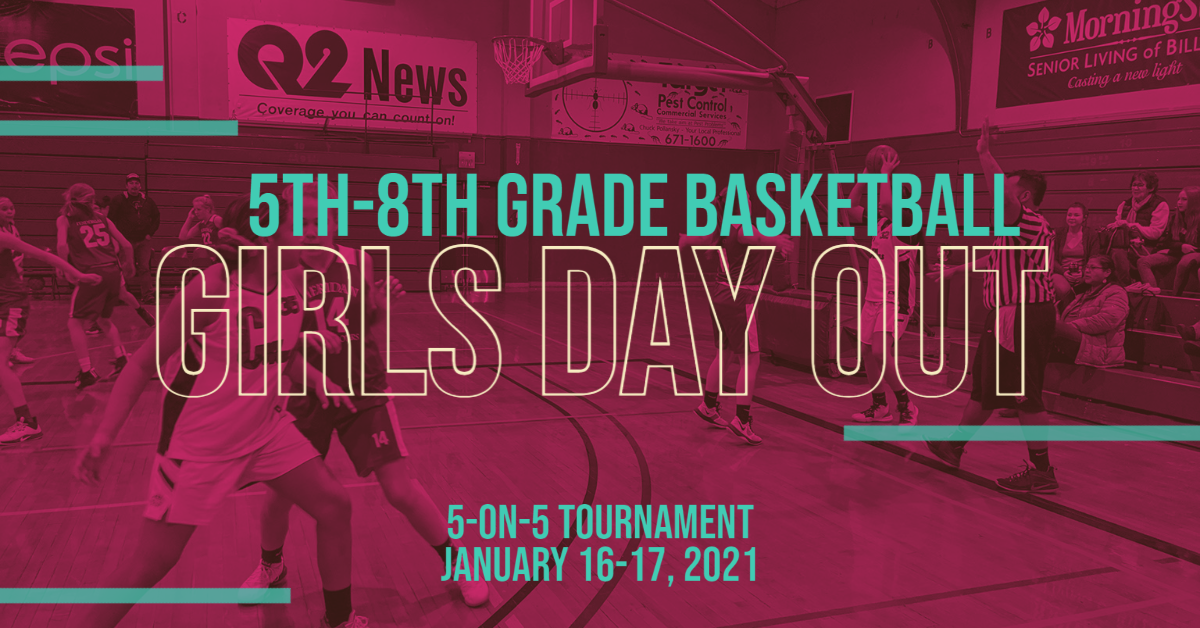 Girls Day Out 5-on-5 Basketball Tournament (5th-8th)
Big Sky Ballin' is excited to announce year 2 of Girls Day Out, a 5-on-5 girls basketball tournament for girls in grades 5th – 8th. Team registration is $225. This is a three-game guaranteed tournament scheduled for January 16-17, 2021. Each team will play twice on Saturday, and at least once on Sunday. The max roster size is 10.
All games will be played at the Shrine Auditorium (1125 Broadwater Ave) in Billings.
RISK-FREE REGISTRATION PROCESS
While we diligently pursue organizing this event, we are not immune to changing circumstances created by the COVID-19 pandemic. We have changed our registration process to maximize flexibility and reduce the risk to you the consumers.
Register today with no money down.
That's right, no money down. Should we be unable to host the tournament for any reason, the registration fee never hits your card. This registration page will collect and validate your card with a $1 charge and immediate refund. The $225 registration fee will process when tournament schedules are released, which will be no later than Wednesday January 13, 2021.
COVID-19 Safety Precautions
Big Sky Ballin' will be observing similar safety precautions in force for high school athletics in Billings. The rules in place for Billings School District 2 are more stringent than those allowed by the Montana High School Association and were approved by the Yellowstone County Health Department.
Cleaning procedures in place for the facility
Masks required for spectators and athletes before/after games
Players will receive hand sanitizer before and after each game
Social distancing will be observed in stands with families/groups at least 6 feet apart
Everyone entering the gymnasium will use hand sanitizer
Everyone entering the gymnasium will receive a temperature check via infrared thermometer
All persons that have experienced symptom onset in the preceding 14 days, have been in close contact with a known positive case in preceding 14 days, have been directed to quarantine by a health professional, and/or are awaiting test results from COVID-19 test are prohibited from participating or attending this event.